RESTAURANT
The most authentic flavours from Romagna-Tuscany
The restaurant at Cà di Gianni is housed in the old grain collection rooms of the farm. As soon as you enter, you will note several features that have been preserved from the original settings.

A genuine immersion into the history of this land.

At the table, on the other hand, the most authentic flavours will delight you.
Mamma Marta takes care of the cooking every day, following the authentic recipes from the Romagna, in this land enriched by the influence of the nearby Tuscany.

In fact, as every day, we carefully prepare the filled pasta for our tortelli, cappelletti or the pasta for our tagliatelle, the menu cannot fail to include seasonal game, mushrooms, prized local truffles or wild herbs from our fields.

Right... and that is not all!
Our restaurant is among the few in Bagno di Romagna with an authentic wood-fired oven.
This means you can enjoy the most popular pizzas, fragrant and tasty.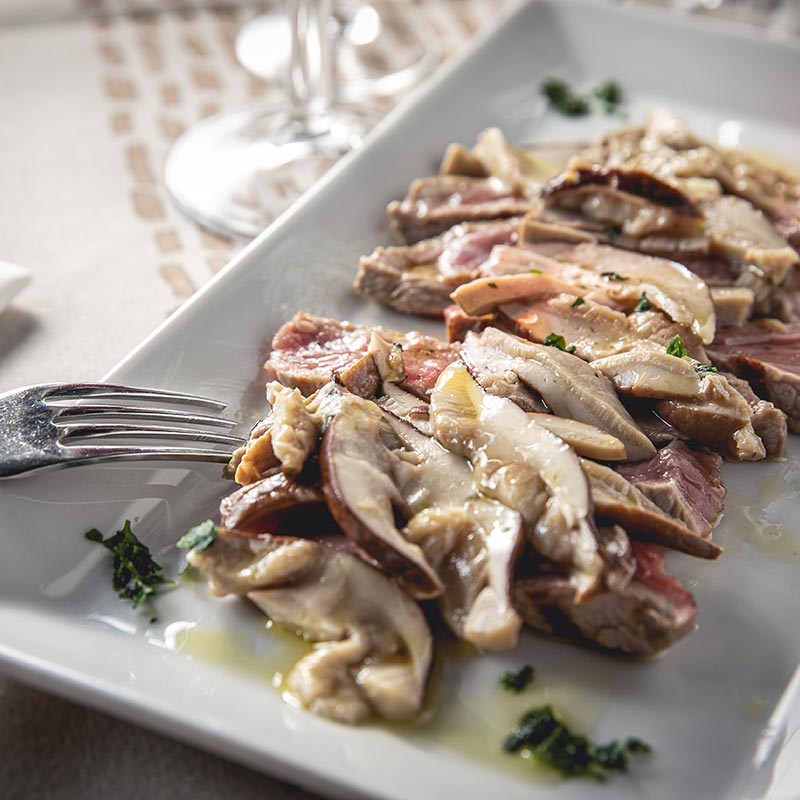 Ready to sit down at the table?
If you suffer from any food intolerance or allergy, we are always on hand to meet your needs.
Our kitchen staff is also on hand to create personalised menus for events such as business lunches or dinners, ceremonies and important occasions.

Take a look at our menu, or contact us to create your own menu!


Our concern for the environment
In 2019, we have completely renovated our two rooms to accommodate all your large events. One can host 140 people and the second 70.
A setting built with the most advanced energy-saving techniques, where the warmth of wood blends with the surrounding nature.
The ideal place for your special days: weddings, confirmations, birthdays, private parties, conferences, team building...

Gli amici a quattro zampe
Solo nel periodo estivo, il Ristorante Cà di Gianni gode di una veranda esterna dove sono ammessi gli amici a quattro zampe. Purtroppo, nel periodo invernale, le sale interne del ristorante non possono ospitare gli amici animali.