THE RIDING SCHOOL
Experience a true connection with nature
If your desire is to experience true contact with the nature that surrounds you, here is another reason why our Fattoria Cà di Gianni is right for you.

Just 50 metres from your room you will find one of the most prestigious riding stables in the Romagna.
We have always collaborated with them and here you and your children can indulge in the pleasure of getting to know these wonderful animals or give free rein to your passion with proper horse riding excursions along our wonderful paths.

The horse-riding stables, as a symbol of excellence, also host a group of Arabian competition horses, whose charm will catch your eye.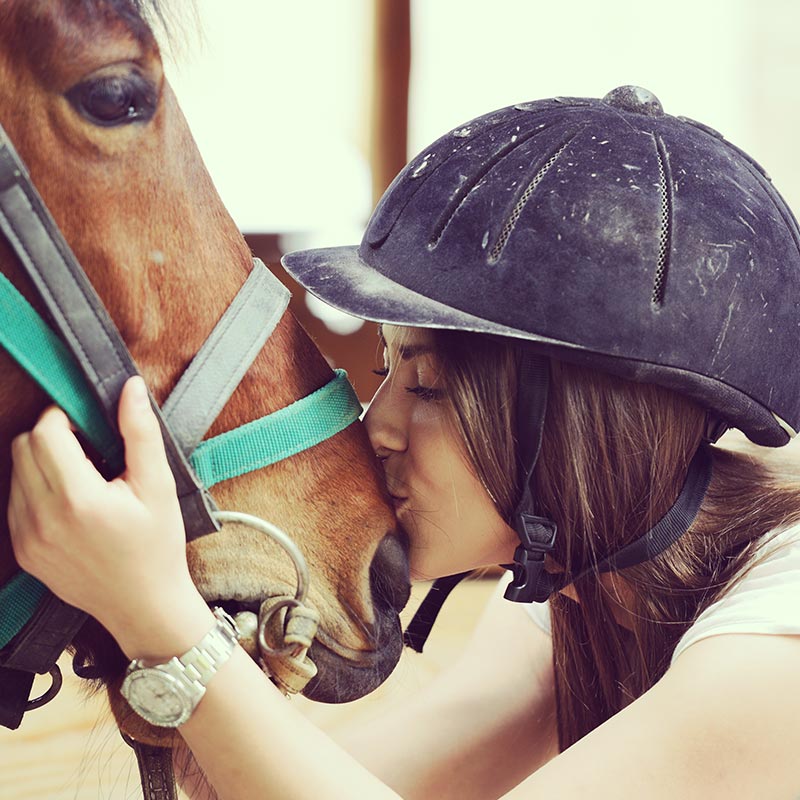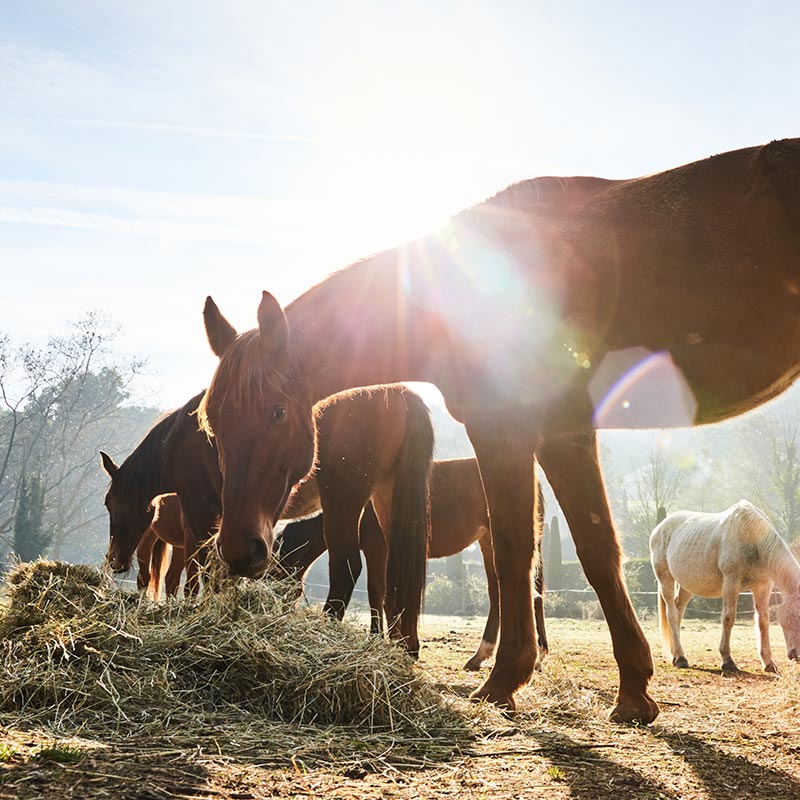 Immersed in a beautiful green setting, the stables are home to many wonderful horses and qualified instructors who will help you and your children get to know horses better.
It is the love and passion for nature and for this splendid animal that makes the Fattoria Cà di Gianni the ideal meeting point for horse lovers and horse riding at all levels.

In fact, the fourteen horses present in the stables are suitable for any type of training: docile horses for beginners, sport horses for the more expert.

All this is done under the watchful eye of someone who has worked with these animals all his life and loves them as much as he does himself; Davide, the manager of the stables, who is a qualified instructor for both adults and children.

If you are already more experienced, you can choose an animal and move freely through the green woods of the Casentino Forest National Park.

The Ca' di Gianni stables also provide stables and paddocks for your horse with all the necessary attention to make your animal feel comfortable.

With no less than 31 boxes, 12 stalls and 20 paddocks, the Fattoria Cà di Gianni stables offer customers and their horses the utmost comfort and wellbeing, respecting the nature of the animal.

Saddle christening (2 to 7 years old, three rides) 5.00 €
Lesson of 30 + insurance 25.00 €

One-hour ride + insurance 35.00 €

Excursion of 2 hours + insurance 55.00 €

Excursion of 1/2 day + insurance 65.00 €

Excursion of 1 day + insurance 95.00 €


For bookings and/or information, please contact ASD Cavalli del Comero Mr Davide Orlati at 3496088391.